Fan Talk
Simple Tips to Make your 2021 Spring Cleaning a Breeze
Are you trying to get motivated for spring cleaning but don't know where to start?
Here are a few friendly reminders and helpful tips before you get started!
As the days start to get longer and the weather starts to get warmer, it can only mean one thing: Spring is here! The weather outside may be gorgeous, but chances are the rooms in your house could use a bit of attention after a long winter and crazy holiday season.
This is where setting aside a few days to focus on getting your home back in order with some serious spring cleaning can lay the foundation for leisurely summer full of fun. Still, setting out to clean your entire house all at once is no small feat.
If the thought of breaking out your mop bucket and feather duster has you feeling overwhelmed, don't worry. With these practical tips, your deep cleaning experience is sure to be a smooth one this spring. Check them out:
Restock Your Cleaning Supplies
Before you start dusting, vacuuming, and organizing, be sure your cleaning supplies are fully stocked. Along with an all-purpose cleaner, glass cleaner, and laundry and dishwashing detergent, it's a good idea to have baking soda, white vinegar, and Castile soap on hand to tackle nearly any mess you come into contact with.
Don't forget to make sure that you have the following cleaning essentials as well:


A microfiber cloth

Sponges

A plastic spray bottle

A microfiber mop and bucket

A broom and dustpan

A vacuum (this might need a cleaning too!)
Nobody wants to start deep cleaning only to realize they aren't prepared or are missing something basic, such as bleach. While there's no need to go overboard on buying cleaning supplies before you start sprucing things up, a little preparation can go a long way in making your spring cleaning experience go as quickly and easily as possible.

Work from Top to Bottom
When it comes to getting your house spick and span, it doesn't make sense to work from the ground up. After all, dusting after you vacuum would only give you even more junk to vacuum up again, right? For this reason, it's best to work smarter rather than harder by cleaning from the top to the bottom of the spaces that you're working in.
Look around at the ceiling and the top of the walls in the area that you're cleaning. You may be surprised by what you find, such as dirt or dust on the walls or air vents. The tops of tall furniture, such as bookshelves, televisions, cabinets, and the refrigerator, are all places that are sure to benefit from a good wipe down after a long winter as well.
Pro tip: just because you can't see it from your eye level, doesn't mean it's not dirty and needs to be cleaned. If you're short, stand on a step stool to look around for higher surfaces that may be dirtier than you realize.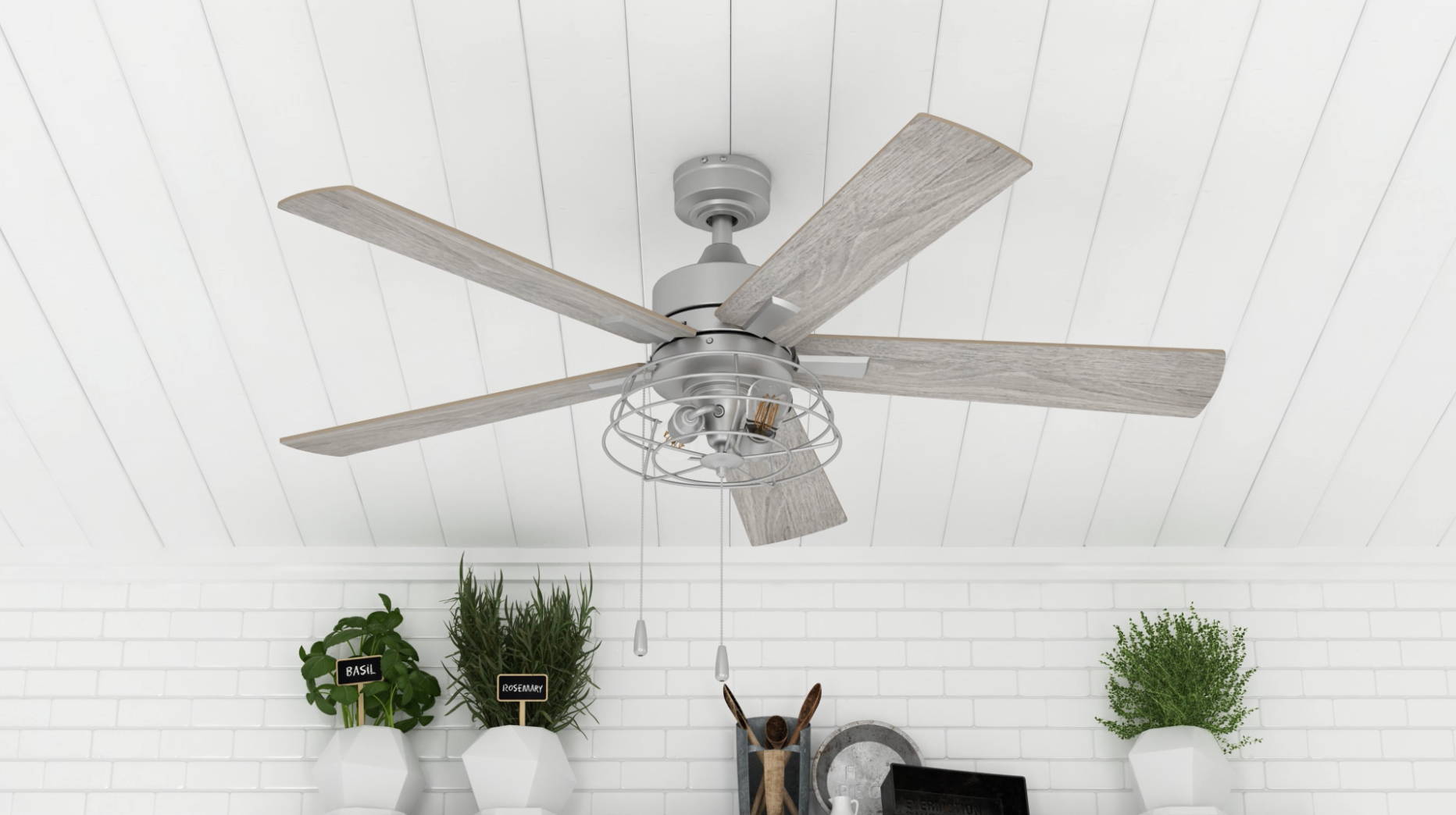 And of course-don't forget your ceiling fans! They're easy to overlook, especially if you leave them on all the time, but they can get dusty quickly if they're not cleaned regularly. Luckily, cleaning your fans and light fixtures is easier than it may sound. Here's how:


Turn off the ceiling fan.
Lay down an old sheet or drop cloth under the fixture to catch any debris.
Place a step stool or ladder on top of the cloth(*use caution*)
Carefully clean each blade of the ceiling fan, as well as any additional parts of the light fixture with a dry cloth or ceiling fan duster.


It's important to note that you should never use any cleaning sprays when dusting your indoor fan. To make the process even easier, consider using an extendable brush with a flexible head to save yourself the trouble of dragging out your ladder or step stool.
This is also a great time to make sure your ceiling fan is circulating properly, and the blades are spinning counterclockwise to create a downdraft for optimal flow as the hot months approach.
After the tall, hard-to-reach places are cleaned, continue working your way down, cleaning every surface you come across as you go, including the walls. After you've cleaned from the ceilings to the floorboards, you can focus on sweeping, vacuuming, and mopping up any dirt or debris that accumulated from other areas as you cleaned.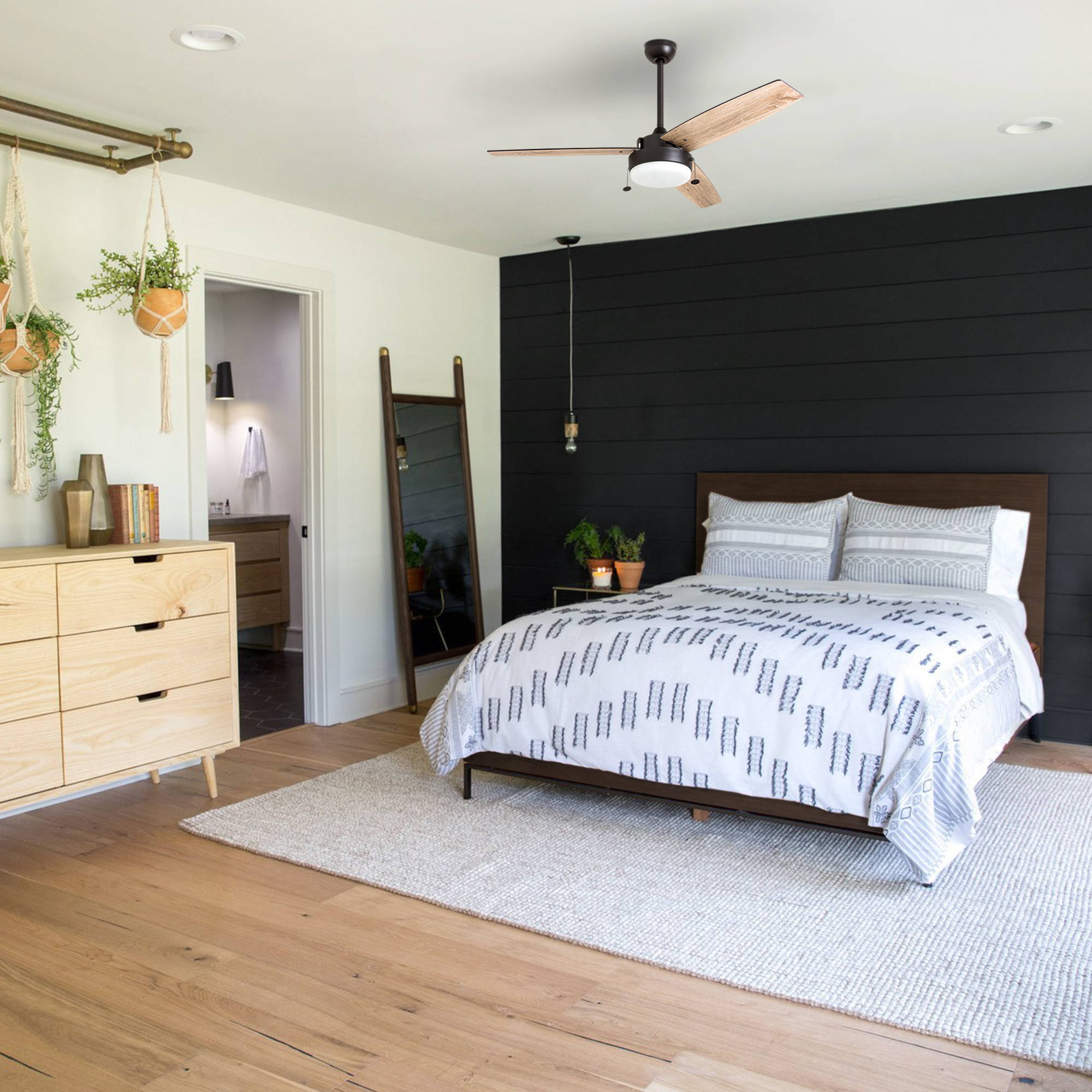 Clean One Room at a Time
It's easy to lose focus while you clean and start cleaning something new before you complete a different task, especially if you have a big house or a particularly dirty room. To prevent yourself from getting distracted and make sure that you accomplish your spring cleaning in a reasonable amount of time, it's wise to only clean one room at a time.
Start by writing down every room in your home, then a cleaning checklist of the duties that must be completed before you move onto the next room. Not only will this help you visualize exactly what you need to do in each space, but it will also encourage you to stay on task and not start several projects at once that may not get finished.
Tell yourself that you are not allowed to move onto a different room until the one you started is completely clean.
Declutter As You Go
Spring cleaning isn't just about getting rid of dust bunnies and wiping down grimy windows. It's also the perfect time to lose any excess clutter that you've accumulated over the past year.
As you go from room to room cleaning from ceiling to floor, take note of your personal belongings. When you come across items that you haven't used in the previous year, such as things that are out-dated, broken, or you just don't like anymore, don't waste the opportunity to throw them away or donate them.
You will be thankful to have the extra space for items you will actually use or that bring you joy when you're done.
Clean the "Forgotten" Areas
It's easy to focus on the living spaces in your home that you use every day when it's time to do a deep clean, such as your kitchen or bedroom, but what about all of the "forgotten" areas of your house?
It may not seem necessary to give your entryway, office, or laundry room a good cleaning this spring, but trust us when we say it will be well worth your time to do so.
You'll probably be surprised by the amount of dust and clutter spaces that you rarely use can acquire. Cleaning them could also give you a reason to use those spaces more when you see how nice they could be.

Take Your Time in the Kitchen
Let's face it, kitchens are a beast to deep clean. Think of the kitchen as a miniature version of your home and focus on one part of it at a time, working your way around in a circle until the entire room is complete. Keep these practical tips in mind to ensure it goes as smooth as possible:
Empty out the fridge completely to wipe down the walls, doors, shelves, and underneath the drawers. Consider putting any shelves or drawers that will fit in the dishwasher to thoroughly disinfect them, and then line them with paper towels when you return them to the fridge to soak up any future spills. Don't forget to throw away any expired food you find along the way!


While your oven self cleans, run the racks through the dishwasher or soak them in the sink for caked-on messes. (Be sure to open your windows while your oven cleans.) Once it's done, place a baking sheet on the lowest rack to collect food that falls the next time you use it.


Be sure to use a cleaner that's tough on grease to wipe down everything from your stovetop and microwave to your cabinet doors and appliances. Grease and food residue isn't just a pain to remove, but they can also make your kitchen smell or attract bugs if not cleaned well.


As you clean, it's best to organize your kitchen in sections, such as consumables, appliances, dishes, cleaning supplies, etc. to make cooking, entertaining, and cleaning a breeze.


Since kitchens are usually the most frequently used rooms in folks' houses, it may take you several days to get yours completely cleaned and organized. Don't rush the process. It will be well worth your time and effort when you have a sparkling clean kitchen after a few days of deep cleaning this spring.
Window Treatments Need to be Cleaned, Too
When was the last time you cleaned your window treatments? If you can't remember, it's time to give them some attention. If your windows are dressed in curtain panels or drapes, be sure to read the instructions for how to clean them.
While many modern curtains can be tossed in the cold cycle and hung up to dry in your own home, it's best to bring them to a dry cleaner or gently hand wash them if there are no instructions.
On the other hand, warm water and a mild detergent should be all you need to have metal or vinyl blinds looking like new, while it's best to stick with a damp microfiber cloth to clean wooden blinds or shades.
Bathrooms Are Gross
Yup- we said it! Often Bathrooms are spot cleaned or quickly surface cleaned, but when was the last time yours was deep cleaned? Put on a fresh pair of eyes and look from the ceiling down to the floor and you might notice a few things that have been neglected over time.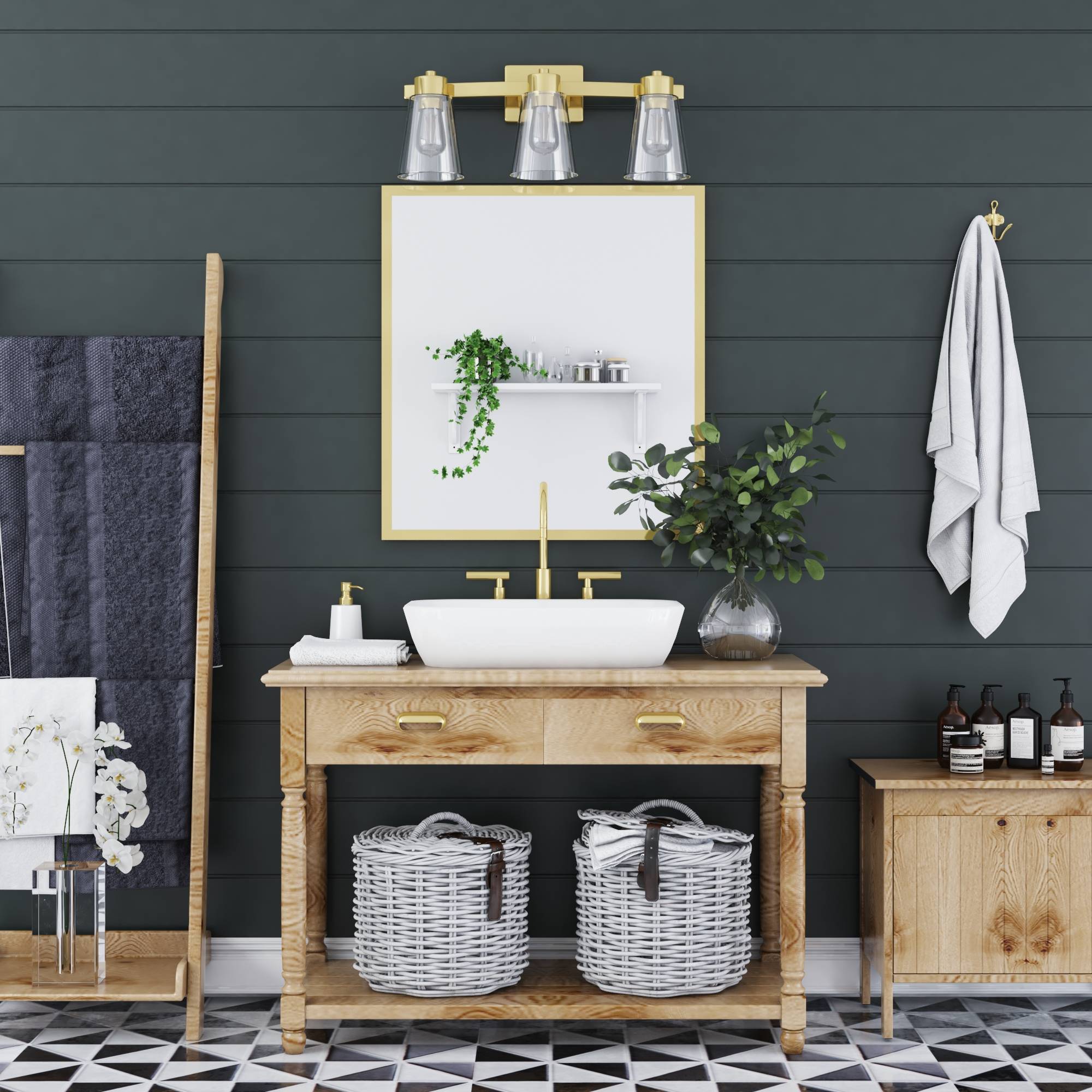 Along with the usual wipe down of your bathtub, sink, counters, and toilet, here are some suggestions to get your bathroom extra clean this spring:
Soak your showerhead in white vinegar to remove soap scum and potentially-harmful bacteria, while keeping it working properly.

Reseal the grout in your shower every six months to prevent bacteria from growing.

Pour white vinegar and baking soda down the drains, followed by hot water to keep them clear and odor-free.

Wash that shower liner/curtain

Clean walls behind the toilet

Scrub those baseboards

Wash those bathmats- or is it time to replace those?
Once your bathroom is fresh and clean, you'll notice that you feel cleaner getting clean in a clean bathroom!
Get Everyone Involved
Deep cleaning your home from top to bottom isn't a one man (or woman) job. When it's time to start spring cleaning, don't be afraid to get the whole family involved. If you think that your children are too young to lend you a hand in the cleaning department, think again.
While older children can assist in more extensive chores, such as dusting, vacuuming, or folding laundry, young children can certainly carry their weight in simple tasks, such as bringing items to different parts of the house and picking up toys.
It might not seem like much at first, but lots of small tasks can make a big difference in your overall workload. Plus, chances are they will be eager to help and your family will make some fun, new memories along the way, too.
Additional Spring Cleaning Tips
Spring cleaning is all about getting your home back in order after the long winter months and hectic holiday season. To make sure your house isn't only clean and orderly, but comfortable, be sure to keep these often overlooked areas in mind:
Replace air filters and light bulbs

Test and replace smoke alarm detectors

Sanitize door handles and light switches

Replace batteries in the garage door opener

Declutter tools, sporting goods, and toys in the garage

Clean dryer vent

Donate extra shoes and clothing

Clean your pet stuff- pet beds, lizard terrariums and fish tanks all could use a freshening-up
After your home is tidy and organized, you and your family will have a clean slate to make new memories all year long. This is a wonderful opportunity to establish new cleaning habits to make deep cleaning even easier in the years to come.
Along with bringing in bins, baskets, and shelves to make staying organized year-round as simple as possible, try to make it a habit to clean up as you go about your day. One way to accomplish this is by giving yourself small goals throughout the day, such as cleaning for 10 minutes after you eat your breakfast or before you go to bed.
10 minutes may not sound like much, but it can make a big difference in how your home looks and feels on a day-to-day basis. And of course- don't forget to keep your ceiling fan clean so it can provide you with the ultimate airflow and brightest lighting possible!
Want to read more tips, tricks, and how-to guides?

Check out our

Fan Talk

section for more info on all things ceiling fan, lighting, and home décor.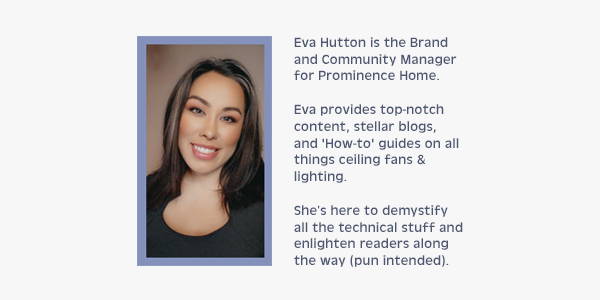 Sign up to hear about the latest news and exclusive offers