Blogs
7 Lighting Updates for Your Home Before Putting It on the Market
Are you selling your house for the first time or just needing some ideas on how to improve your resell value?
Here are some lighting updates you might want to make!
Before you put your home on the market, you may want to make several critical updates to increase curb appeal and make your home look more inviting. A few updates could potentially increase your home's value and decrease your home's time on the market!
One critical update you shouldn't miss? Improving the lighting throughout your home. Take a walk through your home with fresh, open eyes and see if you think some of these improvements might be just what you need to sell your home fast!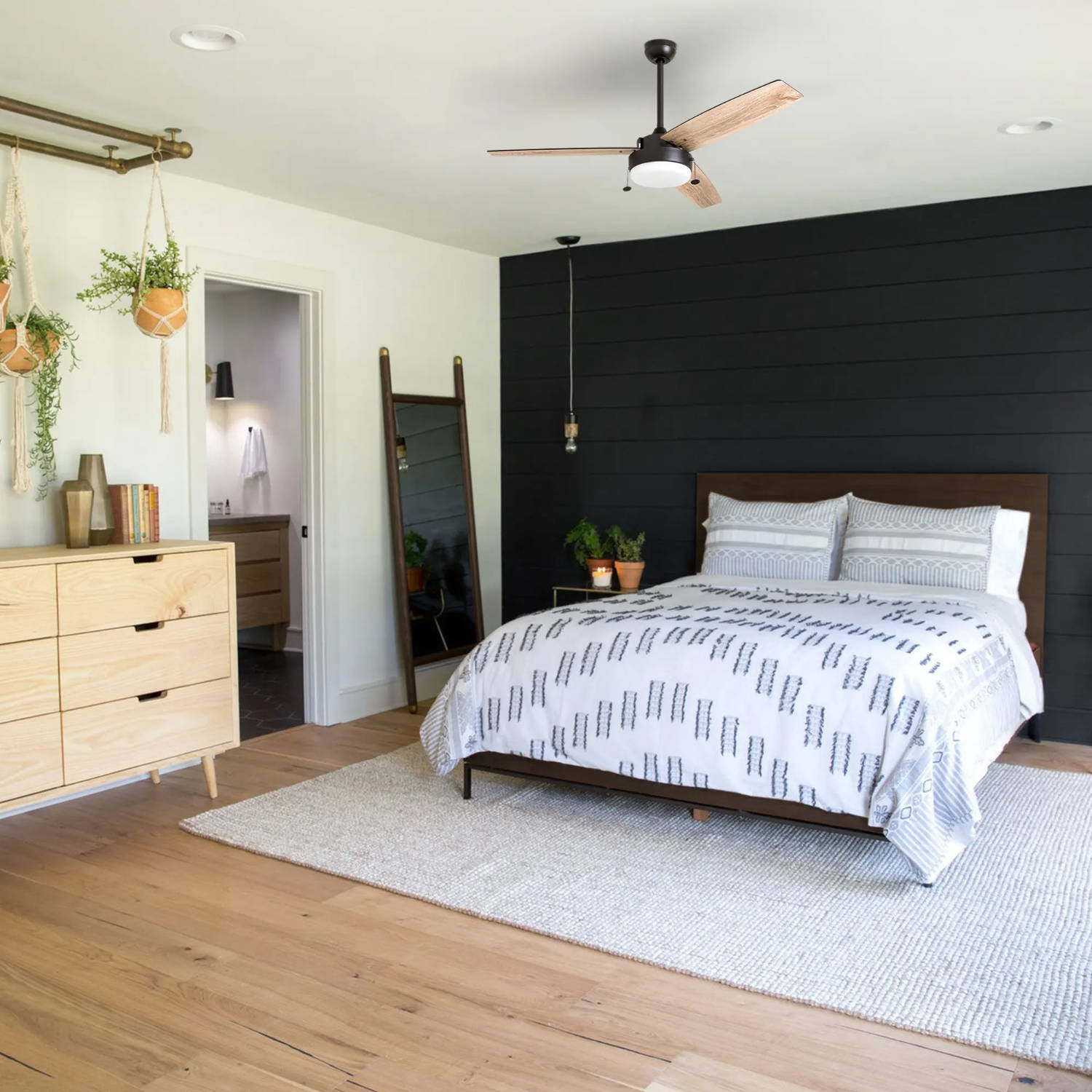 1. Check your ceiling fans.
A dusty, old-model ceiling fan can make your home feel outdated. Not only that, it may not offer the soft, beautiful lighting buyers want in their new homes. Updating it, on the other hand, can give your home a modern look that buyers will be sure to love. Consider upgrading your ceiling fan with features you know buyers will enjoy, including:
Smart fan features that make it easy to turn both the fan and the lights on and off from a device.
There's nothing quite like the convenience of being able to dim the living room lights directly from your phone or turn off the lights in the bedroom without ever having to get out of bed. With the convenience of smart technology, you can make it easier for your home's new owners to adjust the lighting throughout the house--or to make the room's temperature more comfortable regardless of the season.
Lighting that fits your space.
Do you have a extra-large ceiling fan in a small room making the room look even smaller? Or do you have a small fan in a large room making your ceiling fan look underwhelming? Do you have a room that doesn't get a great deal of natural light and your current ceiling fan doesn't provide enough light to fill the space. Installing fans that are proportional to your space with good lighting will actually make the the room look bigger and more inviting to potential home owners!
2. Evaluate the lighting throughout your home.

 
Take a walk through your home and look at it from an outside perspective. Where are the dark corners: the places where, for example, you might struggle to see when you curl up with a good book at the end of the day, or where you prefer not to work on detailed tasks? Where are the too-bright spaces: the lights that you typically prefer not to turn on, because they create glare or cause problems with visibility? Now is the ideal time to optimize those spaces. You might want to:
Replace burnt out bulbs.
Bulbs burn out: it's a fact of life. In order to make your space look its best when you have buyers walking through your home, however, you may want to make sure that you've replaced any burnt out bulbs. This is also an important step when determining what lighting changes you really want to make to your outdoor living space, since having lights in all the sockets can make a big difference in the room's overall lighting. This is one of the most inexpensive upgrades you can make to your home's lighting, but it's also one of the best!
Repair any broken fixtures or switches.
That broken light in the living room has never bothered you, since you don't entertain often. You know that you have to use the switch across the room in the kitchen, so you don't turn that light out until the last minute. As you're preparing to sell your home, however, it's time to take care of those little details. Bring in an electrician to look them over and price the repairs. Often, you'll find that those are small, inexpensive repairs that can make a big difference in the way someone perceives your home. If a buyer walks in and flips a switch that doesn't work, or if they have to stumble through a darkened room because of a light that has "never worked quite right," they may start to wonder what else may be wrong with the house--and what it will mean if they move in.
Update your bulbs to LEDs.
Soft white LED bulbs can provide a softer glow, making your home feel more cozy and comfortable. Avoid bright white lights, since, while they brighten up a space, they can also cast a harsh glow on the property.
Add recessed lighting where needed.
Take a look at your home and it's overall construction. Where do you need to add recessed lighting? This is a great way to add light to specific areas or to create a cozier look throughout the room. Recessed lighting, when done well, can be a big selling point in your home. Consider, for example, adding recessed lighting over the fireplace or over a specific cabinet that you want to highlight.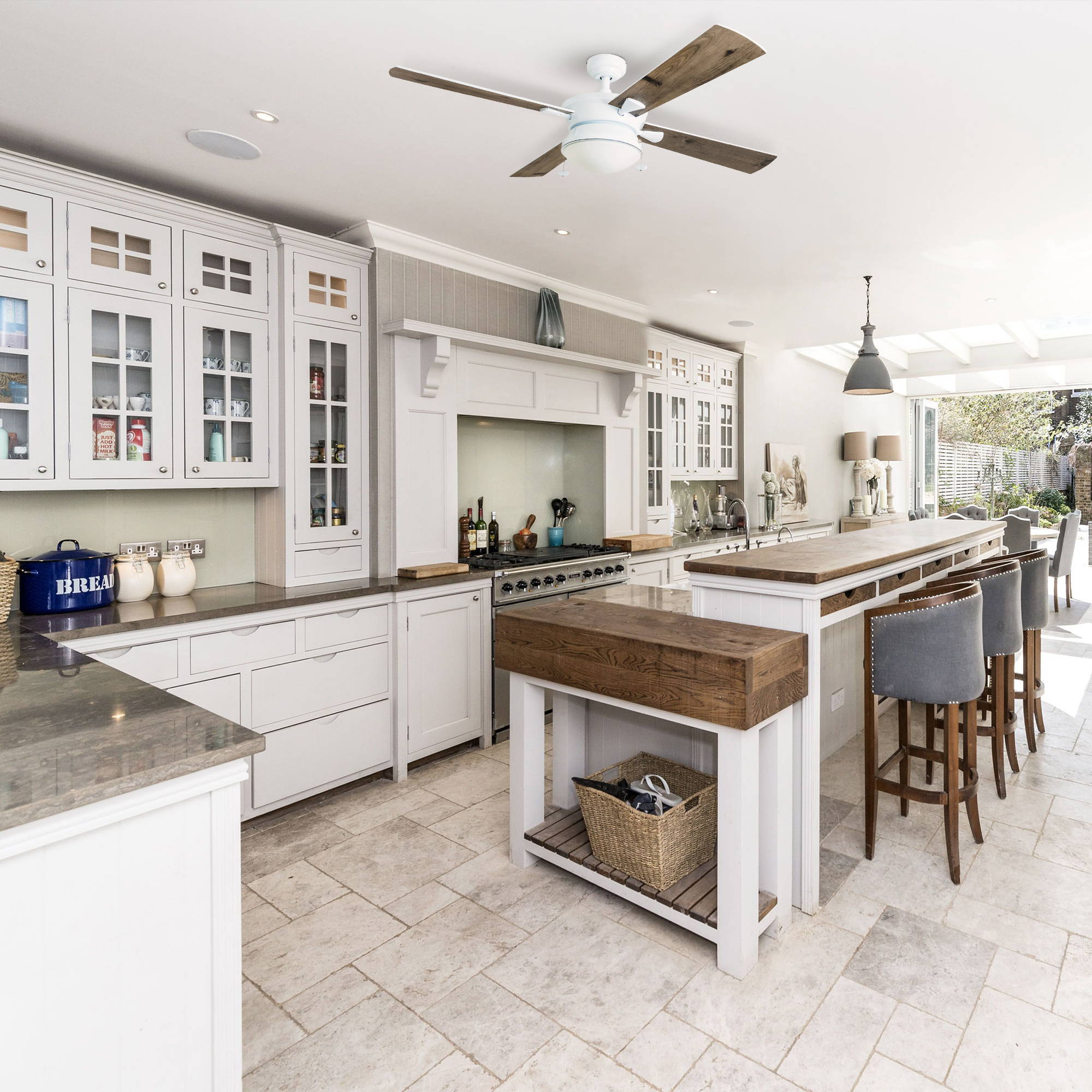 3. Take a look at the kitchen.
The kitchen is the one room of the house where you really do want bright light. The new buyers will want to be able to clearly see every element of their meal preparation and cleaning in the kitchen, especially if they enjoy spending time in the kitchen. The kitchen is also the heart of the home: one of the places where people are most likely to gather as they prepare meals, eat, or do other tasks together. That makes it one of the most important elements to consider any time you're updating your home.
Install task lighting.
If your kitchen doesn't already have it, install task lighting in convenient locations where meal prep tasks often take place. You may, for example, want to specifically install lights over the stove or sink, which will make it easier for the new owners to take care of many of those tasks. Some home cooks also appreciate task lighting over the counters most often used for food prep, when possible, since these lights can brighten up the task at hand and make it easier to chop, decorate, and check foods.
Consider your overhead lights.
While you want adequate light in the kitchen, you don't want it to be too harsh. Make sure the overhead lights in the kitchen deliver enough light without casting a garish glow that will yellow everyone who visits the kitchen and leave them looking sallow and out of sorts. If your kitchen lighting is in need of an upgrade, consider a ceiling fan: not only will many fan units come with lighting options, the fan will help improve airflow through the kitchen, which can make it more comfortable or help move smoke outdoors.
4. Take a look at the lighting in bedrooms.
In the master suite, you may want a romantic, elegant look. Smart lights, including those attached to your ceiling fans, will often allow you to dim them to create a warm, romantic glow. In the kids' rooms, new buyers may want softer lights that will help conceal dirt (or drawings) on the walls or encourage the kids to feel sleepy when bedtime rolls around.
While you're upgrading your bedroom lights, take the time to really look up. Are your light fixtures dingy, dirty with age, or worn? Are they outdated? Do you have light fixtures that no longer match the room's décor?
For example, that fish light may have looked great in your daughter's Under the Sea bedroom when she was three, but it may be less appealing to buyers who are considering the room for an older child--especially if your daughter has since grown up and her bedroom no longer reflects that style.
Likewise, that antique light fixture might have been perfect forty years ago, when the house was first constructed, but if it no longer matches the décor, it might be time for an upgrade.
If you're staging the home for potential buyers, lamps on bedside tables can help create that warm, golden glow and make your rooms look cozy and inviting without being too obvious. This is particularly important if buyers will be viewing the house in the evening, as outdoor light starts to dim and it becomes more difficult to see what natural lighting is available in the space.
5. Examine your outdoor living spaces.
You may have put in outdoor living spaces within the past year to give you more places to gather with loved ones or to expand the available space in your home. Before you sell, however, take a look at the lighting, especially at night. Consider how you set up your outdoor living space and what it's likely to be used for. For example, if you have a cozy chair set up on the front porch, you may find that you need to install lighting nearby that will make it easy to read or prevent eye strain while looking at a phone or tablet.
If you've designed a larger outdoor space, you may want to check the lighting to make sure that it's adequate for large numbers of people. Depending on your outdoor setup, there are several solutions that can make it easier to light up your space and make it perfect for a party or event.
Overhead Lighting
If you have a roof on your outdoor space--a gazebo, for example, or a covered porch--consider the benefits of installing overhead lighting. Using a ceiling fan and light combination, for example, can help with temperature control and keep bugs away from the outdoor space, which will increase the new owners' enjoyment of that space. Overhead lighting also casts a wide glow directed at the ground, which makes it easier to read, chat, or engage in tasks in the outdoor space.
Torches and Lamps
In some cases, you may want to set up lighting specifically around the perimeter of your outdoor living space. Maybe you don't have a roof over the top of your outdoor living space, or perhaps you want to expand outdoor lighting beyond the perimeter of the roofed in area. Torches and lamps are also a great way to line a walkway, inviting visitors--and potential buyers--into your home. Lining the walkway with lights is a great way to enhance curb appeal.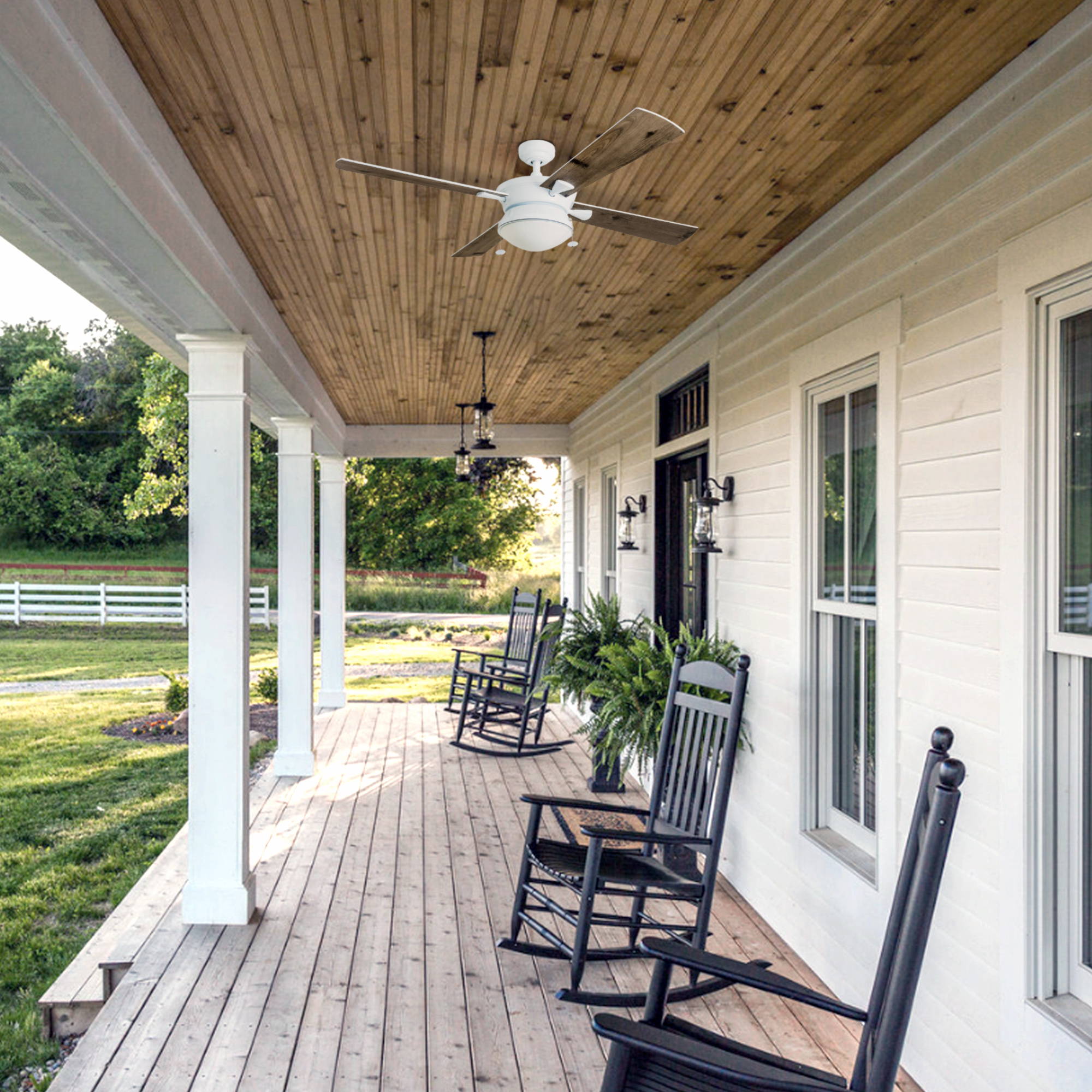 6. Check the light(s) on the front door.
You may rarely, if ever, use the light on your front door. In fact, the last time you turned it on may well have been Halloween! However, if you're selling your home, it's definitely time to check it out and upgrade, if needed. Curb appeal is incredibly important when you get ready to sell your home. Many buyers have already made a decision about whether they like the property before they even walk through the front door.
Take a look at the front door light. Does the bulb still burn? Is it in an old, outdated fixture? Now is the perfect time to upgrade that light fixture and make sure that your home has all the appeal buyers are looking for.
7. Evaluate your security lighting.
Whether you live way out in the country, where most of your visitors are raccoons, or you live in a highly populated area, security lighting can add an important element of safety to your home. Outdoor lights that come on when they sense motion can help deter thieves and encourage a sense of security in your home's new residents. In fact, security lights can be a huge selling point for many people who are considering purchasing a property.
Do your security lights cover a large percentage of your outdoor space? Do they come on when someone nears your front door or, worse, the back door? Make sure your security lights cover critical areas of the property and that the motion sensor still works properly. If not, go ahead and upgrade them to help make it easier to sell your home.
Putting your home on the market often involves a number of small repairs and additions along the way. Fortunately, a few simple lighting upgrades can go a long way toward enhancing curb appeal and making the property look its best.
Before you put your home on the market, take a look at these lighting upgrades and consider which ones are most likely to contribute to your home's sale--or talk to your real estate agent to learn more about what appeals to buyers in your market.
Want to learn more about ceiling fans and home decor?

Check out our

Fan Talk

section for more information on how to keep things cool and comfortable!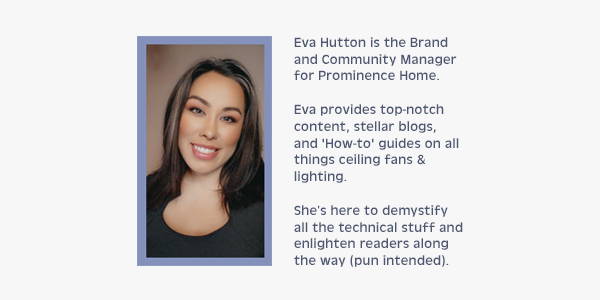 ---
Sign up to hear about the latest news and exclusive offers